This is part 2 of Stryker's "Behind the Scenes" blog series exploring Direct Response Television (DRTV).
You've decided to launch your DRTV campaign. Now you're hearing industry lingo like preemptible, rotation and clearance that make no sense to you. We get it. Canadian TV Media Buying is a labyrinth that needs experience and strategy to navigate. Our expert media buyers are here to guide you through the DRTV media buying process to maximize your campaign's ROI.
In the world of media buying, well-managed DRTV media can be a highly effective way to reach consumers and boost profits. That's why you need experienced media buyers to manage your DRTV media. It takes a lot of knowledge, data analysis and media expertise to run a successful direct response TV campaign.  
DRTV media is available in most national cable, local broadcast, local cable, and syndication properties. Media buying experts will select top-performing DRTV networks based on your campaign goals, target audience and geography.
DRTV media buying usually starts with a media test. This test runs on national cable networks for one to four weeks and helps advertisers evaluate which networks, spot times, ad duration, creative and messaging will work best for your campaign. Analyzing the data from this media test is key to optimizing your campaign to deliver the most effective results. 
Based on this benchmarking data from the media test, advertisers can measure the DRTV campaign performance and optimize it accordingly. One advantage of DRTV is that it's a very dynamic media buy. Spots can be customized and negotiated.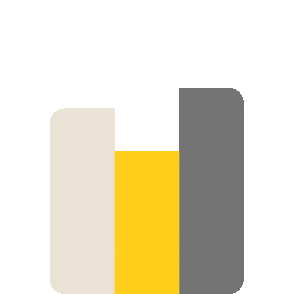 Media Buying, but at What Cost?
In the Canadian TV advertising landscape, DRTV media inventory has been traditionally preemptible. Preemptible inventory is remnant airtime that stations need to fill to avoid broadcasting dead-air. This means that your ad can get placed within a daypart rotation (i.e. specific airing time segments), instead of a specific program, explains Jennifer Yang, Stryker Media Group's president.
These spots are usually cheaper, with discounts between 50% and 80% off, compared to the network's official list of ad prices, which is called a rate-card. That's what makes DRTV tricky. Since you can get bumped out of spots by higher-paying advertisers, media buyers often overbook DRTV spots to make sure that your ads clear (i.e. run on TV). 
The landscape is changing now when putting together a DR style campaign where performance is usually measured in calls or leads to your site. Jennifer recommends buying similar rotations and interspersing that buy with select program-specific buys. This hybrid media buying approach ensures that your spots are non-preemptible while still keeping the measurements of DRTV that make it so attractive to advertisers.  
By making sure clearance levels remain high, you get the frequency you need to have a successful outcome. Frequency is one of the important differentiators of a DRTV buy from a brand buy and is necessary to aid in higher conversions.
Media Buyers That Give You a Run for your Money
Your media buyer can make or break your DRTV campaign. Understanding station selection, pricing, demographic targeting data, program selection and weight levels are all essential for your success. Advertising experts use research, industry expertise, data analytics, media planning, constant optimization, along other strategic, creative and production capabilities to organize a successful direct response campaign.
Media buying is an ongoing process; it doesn't just stop once your campaign is rolled out. Media planning and buying management services are some of the key things you need to consider when finding the right media buyers. Advertising experts monitor their TV ad campaigns closely and make decisions on the fly to optimize campaign performance. 
Direct response media buyers manage the entire process of planning, overbooking, clearance and optimization. This can include cancelling unsuccessful networks or rotation, negotiating lower rates with the network, and adding or subtracting specific airings. Because of the competitive nature of preemptive spots, buyers also must estimate the number of ads that would actually air, which can be anywhere from 60-85% and overbook or slightly increase their bids to clear the budget. They also know which stations have a high likelihood of success when booking preemptible vs non-preemptible spots.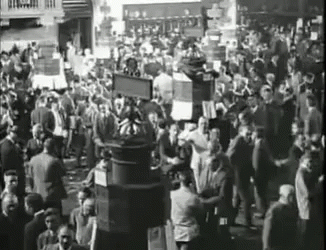 Your media buying partner needs to have a comprehensive portfolio over many years because nothing beats proven experience. That way you can make sure you have an agency on your side that will deliver on their promises and will directly boost the sales of your products or services. 
Talk to us today to learn about our media services. At Stryker Media Group, we have a full range of proven advertising capabilities across countless industries and offer bespoke client service that always provides our clients' value.
We have years of experience planning, buying and tracking response and sales against all demographic groups and we know which networks will have the highest probability of success for your DRTV campaign.